We strive to become a company
that supports the cutting-edge manufacturing scene
in a people and environmental friendly manner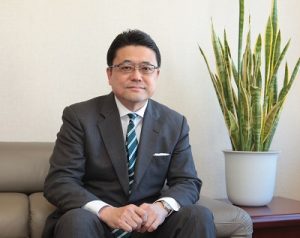 About a century ago, we, IRIE CORPORATION was born in Kanda Ward of Tokyo City (Higashi Kanda of Chiyoda Ward at present) at that time. Since its establishment, we have played a part in Japan's industrial growth through the development and supply of scientific instruments.
The development of the scientific industry, from the postwar reconstruction period to the high economic growth period, had been remarkable. The rapid progress of the electronics industry, mainly semiconductors since the 1980s, was the largest contributor in building the rich living standard of people today. We IRIE CORPORATION also supported this development with high expertise, technical strength and industry network in this field.
Moving into the 21st century, the environment surrounding our society has undergone drastic changes at an unprecedented speed in such areas of economy, corporate industry and global environment. And the globalization will never be losing its momentum. I believe that it is a social responsibility for companies to protect and support this whole planet's activities and contribute to a safer and more comfortable society.
The tradition which we cherished since our establishment, as the technical trading company, has always been close to the scene of manufacturing, listening to the problems they face, responding quickly and optimally by proposing and providing products, technologies and services.
In recent years, good manufacturers have been emerging in overseas markets, especially in Asian countries centering on China. They have excellent product performance and high quality at the same time. We are committed to provide solutions that satisfies users by products and services not only in Japan but overseas.
In 2006, we acquired certification of "ISO 14001", an international standard for environmental management systems, aiming for more environmentally friendly sales activities. Through these operations, we strive to become a company that supports cutting-edge manufacturing scenes in a people and environmental friendly manner.
President/CEO
Kazumitsu Irie